Works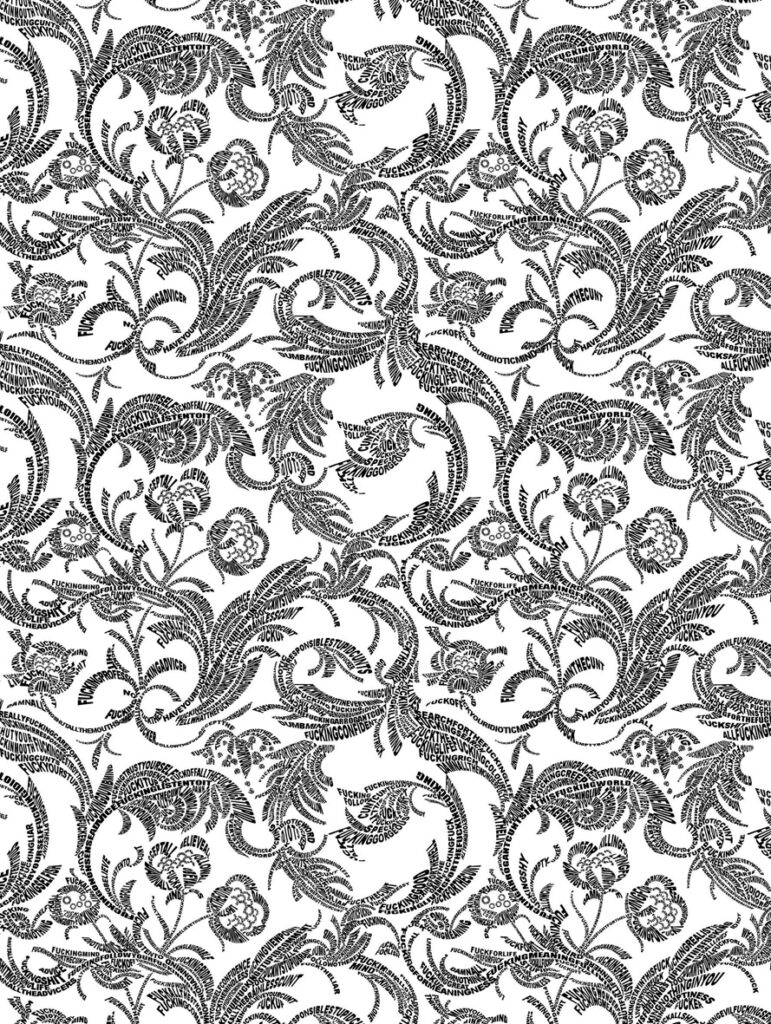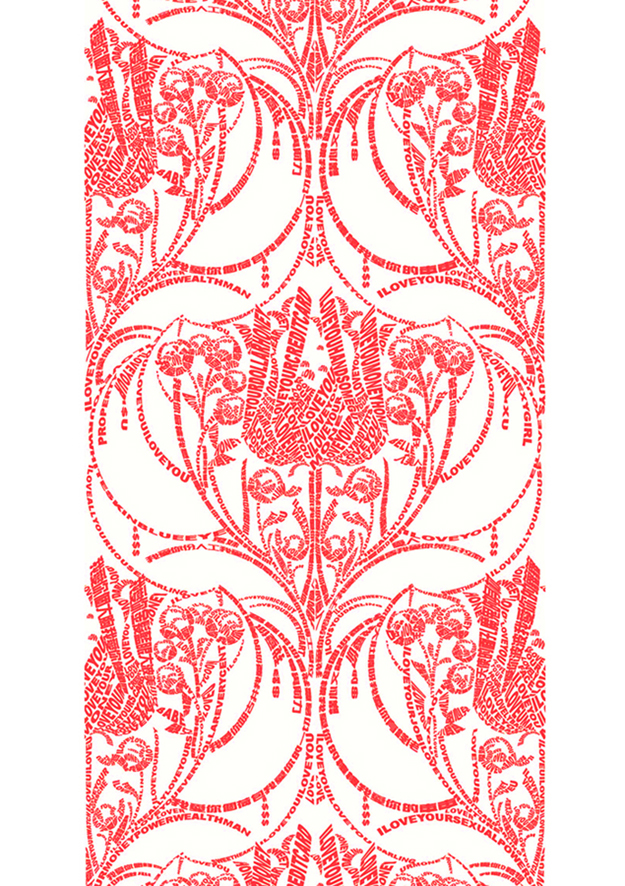 Vita
Sample series 2003 – 2006
Combining the obscene language (text) and the floral pattern (picture) and arranging the text in the form of flowers and plants that swirl through the room, one can express their organic strength, which offers a further range of interpretations both within nature and with in man, in which the actual image is only the ornamentation.
The surface of the text (the obscene language) and the emotions inflicted are the hidden and the foundation of the whole. The screams are present in the room, but they appear and exist only in thought after they have been realized. According to various interpretations, a traditional Chinese pattern would fundamentally change and it would seem as if it belonged to a different style.
Without the necessary historical background knowledge, no one would probably notice or realize this.
"The choice of the 19th-century pattern for my sample series is a nod to Hong Kong's historical background."
Chinese artists offer new possibilities for lnterpretation, by giving British design an undertone of the chinoiserie. It looks elegant, but actually contains different expressions, such as anxiety, jealousy, hatred, etc. All these exist within the space around the individual, which may have been suppressed or ignored.
Without a closer look, the viewer would miss these messages, voices and screams, which belong to each individual. By questioning these long accepted, believed and preferred concepts, rules and norms, a space is created for the testing of the normality of these concepts, which we teach others and society.
This survey also helps us to look at and consider everything from a different perspective that we may have missed or ignored so far.
The artist becomes a manipulator of the signs rather than the producer of art projects, the viewer rather an active reader of the news than just a passive viewer of aesthetics or a consumer of the spectacle.
For me, art has not emancipated itself from the world, but rather is reflected in it, or is linked to it. By questioning so much and thinking about what we are used to and what is happening around us, about the legitimacy of things, concepts and beliefs that are imminent, by showing ancient compositions that are very different from the existing, and the classical and elegant with the vulgar and less contented, the viewer of an image is encouraged to do so. to look at the legitimacy, authority and authenticity of existing perspectives and ideas from a different perspective and to reconsider them.